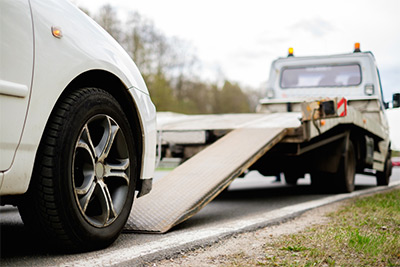 When you need a tow in the greater Cerro Gordo County area, you can always count on Miller Towing & Recovery to do the hard work and make the smart decisions to ensure the safety, comfort and convenience of you and your vehicle. Here is a closer look at what our family owned and operated small business can do for you:
Emergency towing and roadside assistance: Whether you've got a flat tire, a stalled engine or an inexplicable problem that's preventing your car from working properly, our team will be happy to provide roadside assistance in Cerro Gordo County, IA 24 hours a day, seven days a week.
Local and long distance service: We are willing to literally go the extra mile to help clients within a large service area, because we know that the need for emergency assistance knows no boundaries.
Roll back car carrier: Our top-notch equipment allows us to effectively transport your vehicle wherever you need us to take it.
Starting and lockout service: Our locksmithing and jumpstart services provide easy solutions to all-too-common problems.
Wheel lift towing: Not all towing companies in Cerro Gordo County, IA offer this service, but we are happy to do so.
Private property towing: We are proud to have a wide range of resources and equipment at our disposal, giving us the ability to transport virtually any private property you need towed. If you are unsure about a particular item you need towed, please give us a call and one of our service associates will be happy to assist you.
If you are interested in learning more about the above services, or if you have an emergency roadside assistance request, please call the team at Miller Towing & Recovery at 641-423-2508.